Chris' '90 Toyota Celica All-Trac Turbo (aka "The Shuttle")
Fuel System - Custom Fuel Rail
Updated: September 25, 2017
The new fuel rail and injector assembly has been designed to provide all the fuel necessary to power the JUN powered Shuttle into the 11s, and perhaps, then some. Fuel feeds the rail at each end and returns to the regulator via the center fitting.
Why a larger fuel rail and larger injectors? Engines burn fuel. Burn more fuel and you can make more power. The stock injectors can deliver only so much fuel. So, once they are running at maximum duty cycle (defined as 85% or greater), you need larger injectors or additional fuel pressure to deliver more fuel to the engine so it can them create more power.
My brother Mick fabricated this fuel rail and injector bushings which fit between the 720 cc/min injectors and the 3S-GTE head. Is this incredible work or what? All's left to do is polish and powder-coat it.
He started with three weld-on AN-8 fittings and some .5" ID aluminum bar stock which is available from your local speed shop for about $10/ft. He then cut the bar stock to the appropriate length, and drilled injector feed holes with the proper spacing, added the mounting pedestals, and welded on the AN fittings with the proper angle so the lines clear various obstructions like the underside of the throttle body and cold-start injector (I did away with mine). While this is an over simplification, you get the idea. Fabricating the fuel rail was not particularly rocket science, it does require a great deal of meticulous attention in addition to the ability to machine and weld aluminum.
Fuel Line Adapter - Specially fabricated fitting adapts the stock 8mm steel fuel line to AN10.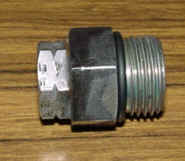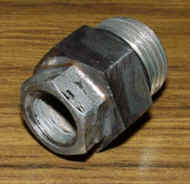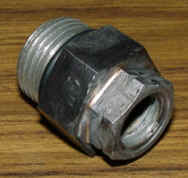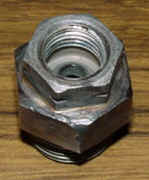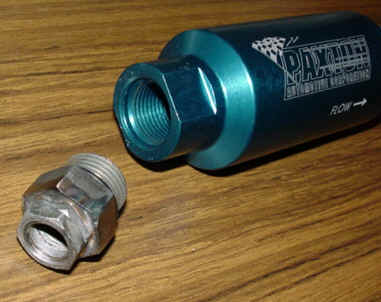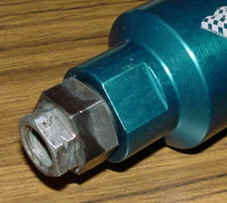 This fitting was created by welding two fittings together. The first fitting is the a AN10 male o-ring to anything fitting. I used an AN10 male to AN8 female adapter. The second fitting needed is the bottom fitting from the stock Toyota fuel filter. Both fittings are machined to fit together then welded.
Sometime very soon, I will replace this item with a complete AN8 stainless steel hose from engine compartment to the fuel tank. Till then, this will get me going!
New rail fitted to the head

Close-up of the injector adapters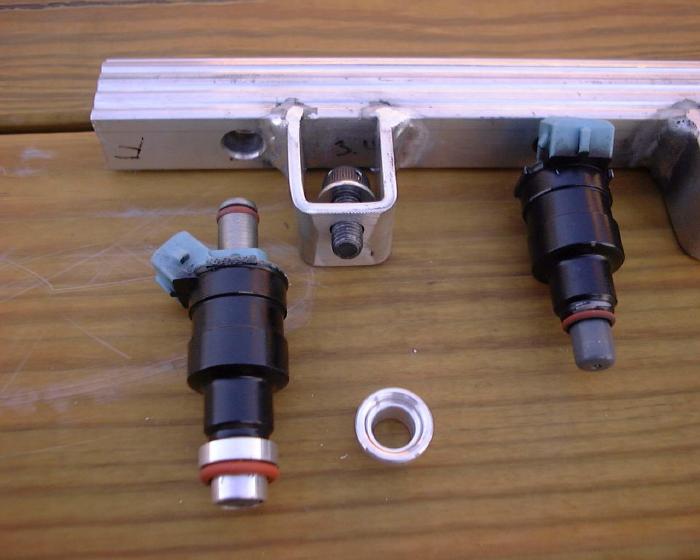 ---
This site is best viewed at 1024x768. All information provided on www.turbocelica.com is provided without any expressed or implied warranty. It is the responsibility of each visitor to determine the suitability of this information for your specific application.