Chris' '90 Toyota Celica All-Trac Turbo (aka "The Shuttle")
Fuel System - Fuel Pressure Regulator and Fuel Filter
Updated: September 25, 2017
During the summer of 2002, I relocated the Paxton FPR from a mount I had previously fabricated on the intake manifold to a new location on the front left frame rail just below the master cylinder. I also fabricated a new mount, next to the FPR, for the Paxton fuel filter.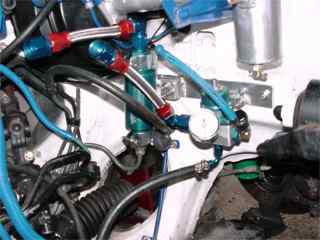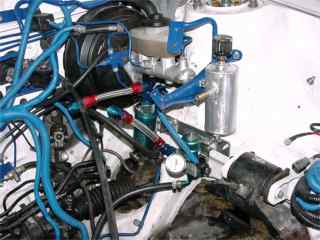 ---
This site is best viewed at 1024x768. All information provided on www.turbocelica.com is provided without any expressed or implied warranty. It is the responsibility of each visitor to determine the suitability of this information for your specific application.