My Good Humor Page - Visual Mind Games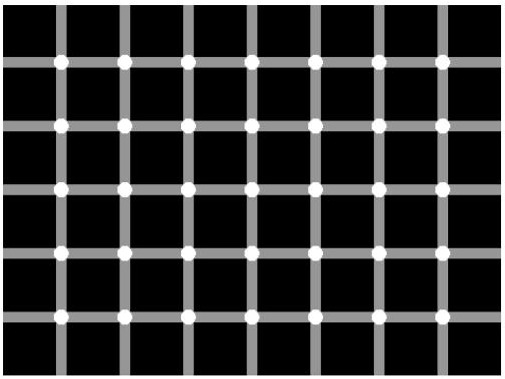 Count the black dots. Good luck!
---
Look at the chart and say the color NOT the word.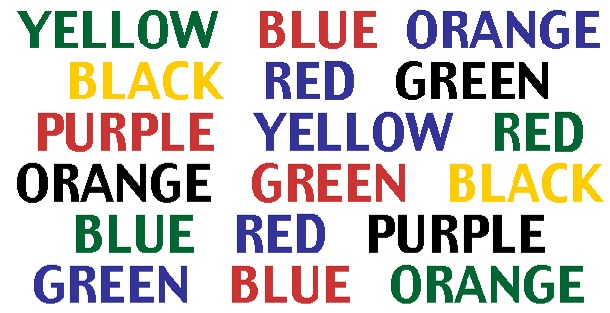 Left-Right Conflict: Your right-brain tries to say the
color for your left-brain insists on saying the word.
---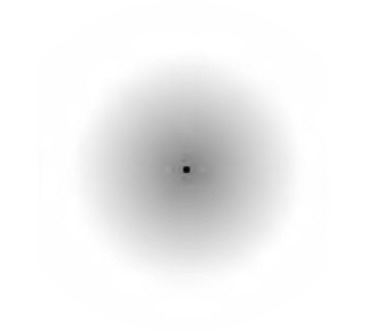 Keep staring at the black dot. After a while, the haze will start to disappear.
---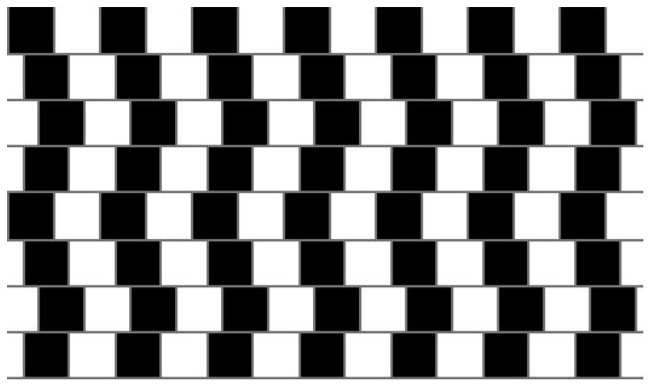 Are the horizontal lines straight or curved?
---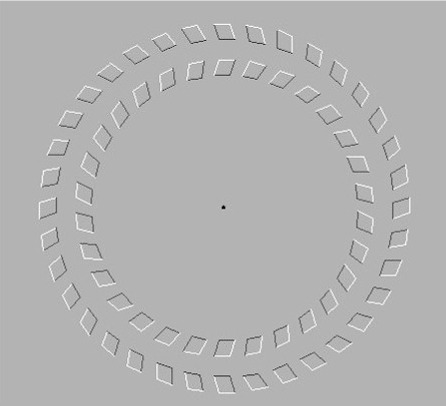 Focus on the black dot in the center, then move your head
closer to then further from the monitor. Wicked, huh?
| | |
| --- | --- |
| | Return to My Good Humor page |