Car Shows
Import Face-Off, San Antonio Raceway, February 13, 2005
Updated: September 25, 2017
The Shuttle won Best Toyota and Best Graphics. Thanks to my brother Mick for taking this photo.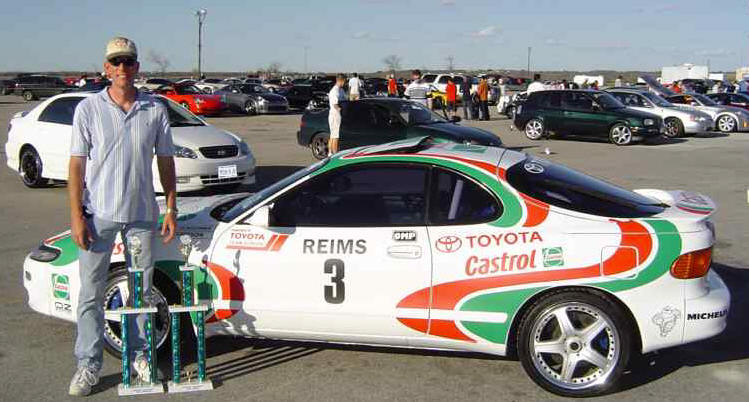 ---
This site is best viewed at 1024x768. All information provided on www.turbocelica.com is provided without any expressed or implied warranty. It is the responsibility of each visitor to determine the suitability of this information for your specific application.