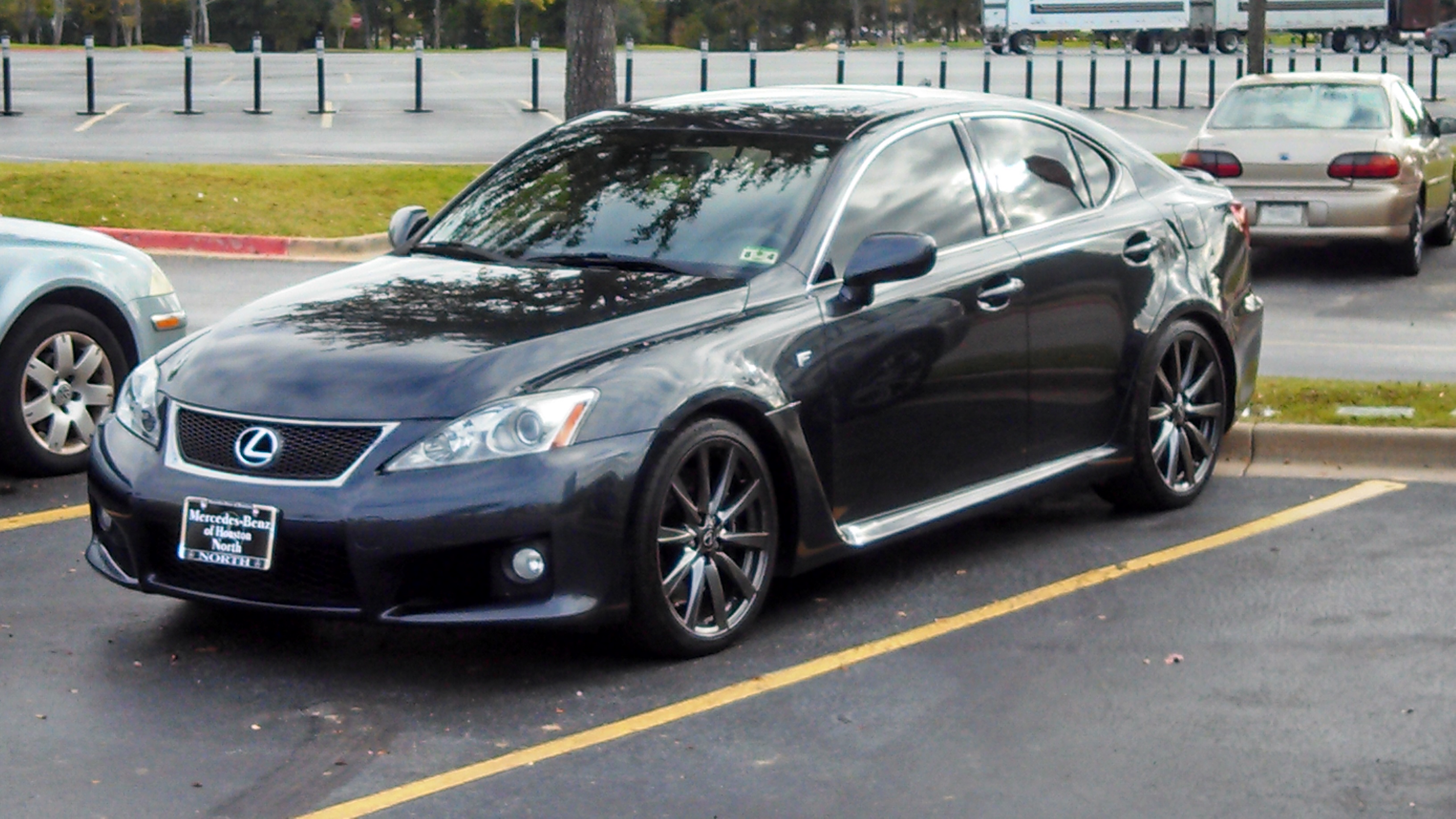 Purchased: November 18, 2013
Dealer: Mercedes Benz Houston North in Houston, Texas
Salesman: Frank Vanhhamersveld
Mileage: 49K

After driving the 97 Celica Convertible as my daily-driver for about 5 years, I was ready for an upgrade. Something newer and, perhaps, more powerful. I had been on the hunt for a late-model, low-mileage Mercedes C63 (451 bhp) and received a call from Frank about a 2011 C63 they had just received in on a trade. Unfortunately, the C63 was a wine/light gold color and really not of my liking. So, on a whim, I walked the pre-owned lot and found the IS-F you see on this page. It met my specs: not black or white, powerful and fast, you know - a subtle sleeper, and perhaps a few bells and whistles. After a brief drive, I was in for the deal.

The following are just a couple quick pictures from my phone. I'll redo this page at some point in the future with many other, much better photos. Enjoy!